Short Business Description
We install Carpet, Lino, Laminate Flooring. Reasonable pricing, Professional Work Guaranteed.
Long Business Description
Installation of Carpet, Lino, All Kinds of Laminate Wood
Our team of experts will make sure that the services you receive are exactly what you were looking for. We provide you with a free consultation and estimation before we start working.
We provide on location measurement service so our experts can thoroughly assess the issue at hand, assuring you that you will get the best service possible
Call us today to book an Appointment.
Free Estimate on site available
Business Address
westwards drive NE Calgary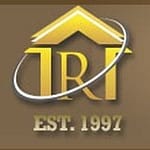 Long Business Description
Roof By Roof is proud to be a family-owned and operated business.
The skilled team is lead by an experienced management, trained roofing professionals with over 15 years of experience each.
The company started working as a subcontractor and completed hundreds of roofs until the decision to start own company was made in 2007.
Roof By Roof rapidly grew into a well structured and operated company with a reputation of quality, reliability and integrity.
Unconditional dedication to excellence and customer satisfaction are Roof By Roof's simple values for success.
Originally from Europe, where company founders received extensive training in all sectors of construction, they moved to Canada in 1997.