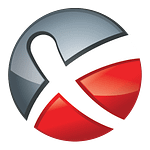 Long Business Description
XllenTech Solutions has been providing IT Support Solutions in Calgary and Area since 2013. We are multi-vendor, multi-technology IT service provider covering the complete lifecycle of enterprise IT hardware. XllenTech Solutions provides IT support services to businesses and enterprises in Calgary and surrounding towns for bottom-to-top IT equipments, Desktop, Laptop, Printer, PoS, Switch, Router, Server, Storage and much more. We deliver support solutions customised to meet each customer's unique requirements.
XllenTech Solutions is flexible and creative. Being experienced, we understand the different and particular requirements of organizations of all sizes and industries. XllenTech Solutions operates with the A-rated skillsets and certifications that are needed to work with your IT Infrastructure. We are proud of our achievements, and customer satisfaction is the reason for our continued success. We are working with Major Financial as well as Retail Clients in Canada, providing them bottom to top, desktop/laptop/printer repair to server/switch/router IT services. XllenTech Solutions is continuously advancing in our IT services to all our existing clients and eagerly trying to expand our services to more clients. Contact us if you need any help about your IT Infrastructure.
Hardware and software technical support and maintenance is critical to keep your systems running. XllenTech Solutions is available 24×7 to support your needs for continuous system availability in and around Calgary.
Business Address
Calgary, AB